French Tonic Wine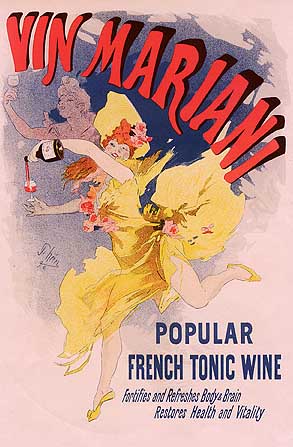 If cocaine is consumed on its own, it yields two principal metabolites, ecgonine methyl ester and benzoyleconine. Neither compound has any discernible psychoactive effect. Cocaine co-administered with alcohol, however, yields a potent psychoactive metabolite, cocaethylene.

Cocaethylene is very rewarding agent in its own right. Cocaethylene is formed in the liver by the replacement of the methyl ester of cocaine by the ethyl ester. It blocks the dopamine transporter and induces euphoria. Hence coca wine drinkers are effectively consuming three reinforcing drugs rather than one.
Vin Mariani
Cocaethylene
Bacterial junkies?

E-mail
dave@bltc.com

01 02 03 04 05 06 07 08 09 10 11 12
13 14 15 16 17 18 19 20 21 22 23 24

Refs
HOME
HedWeb
Amphetamine
Future Opioids
BLTC Research
Cocaine Resources
Paradise-Engineering
Utopian Pharmacology
The Hedonistic Imperative
Critique Of Huxley's Brave New World
When Is It Best To Take Crack Cocaine?



The Good Drug Guide
The Responsible Parent's Guide
To Healthy Mood Boosters For All The Family